ENVIRONOMICS, is an EPC company, provides the optimal engineering methodologies to execute and deliver excellence for its customers.
A company with its core strength in design and execution, ENVIRONOMICS provides comprehensive solutions for commercial and industrial utilities. We deal in the entire spectrum of utilities like, HVAC, Compressed Air System, Solar Power Plants, Electrification, Automation and Energy audits. ENVIRONOMICS offers turnkey solutions for its clients from diverse sectors such as textiles, pharmaceuticals, food & beverage, automobiles, oil & gas, chemical, engineering, glass and more.
ENVIRONOMICS takes pride in its design and engineering strength and has achieved several accolades for its excellence in execution. Customer Focused Team with Strong Engineering, Project Management and O&M capabilities.
EPC
The Engineering, Procurement and Construction (EPC) form of contracting arrangement includes all the activities. From design, procurement and construction, to commissioning and handover of the project to the client, we do it all.
Design

Our Engineering Design Team based out of Gurgaon & Ahmedabad, helps clients identify and crystallize their requirements into functional
designs. With specialized engineering tools, we help model the facility and develop dynamic models taking into account all the parameters
that impact the load profile.

Execution

With a combined experience of more than 100 years in project execution, our teams have delivered projects in a precise and timely
manner. We have a proven track record of system design, selection, erection, commissioning and integration in time with safety and quality.

Post-Installation

Our extensive network of after sales support allow us to provide service contracts, we provide Industrial Automation to eliminate manual interventions and make system more reliable (regular maintenance updates and escalations), efficient (thru sequencing, load sharing etc.) and
safe (alarms and trips etc.)
Leadership
Parag Shah
GU Graduate Business, Mechanical & Electrical Engineering
25+ Years of experience in Sales, Service, Projects & Marketing with US MNC
Strength
Business Development, Technical Excellence
Chetan Shah
NIT (REC) Surat Graduate in Mechanical Engineering
30+ years of rich experience in Business Development, Marketing, Product Support, Project Management with US MNC
Strength
Project Management
Sampath Kumar
M. Tech. – BITS, Pilani
Experience in Research of PV Cells, Cold Storages, worked as Senior Scientist at SPRERI
Strength
Core Engineering, Electrical Systems, Design of HVAC and Solar Plants
Siril K Thodeti
IIM-A graduate, and engineering degree in Electronics
Rich experience in Clean Tech and Green system design
Strength
Analytical Research, Quantitative Modeling, Technical Excellence
Team – Projects & Design
Dhaval Tank
B. E. – Electrical, Rajkot
Designation: Design Engineer
Functional Role: Site Study, Analysis, Layout planning, Shadow analysis, system design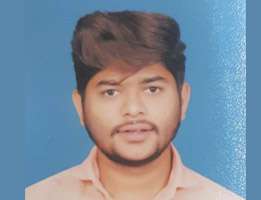 Narendra G. Baghel
B. E. – Electrical, Ahmedabad
Designation: Project Engineer
Functional Role:Electrical Design, Testing, Project Supervision,Trouble shooting and Service.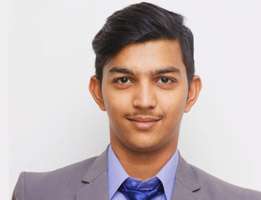 Abhishek J. Chotaliya
B. E. – Mechenical, Ahmedabad
Designation: Project Engineer
Functional Role:Site Supervision, Detail Structure DEsign,Material Procurement,Logistics,projects Management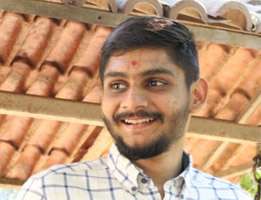 Param M. DEsai
B. E. – Mechenical,BUM Anand Vidhyanagar
Designation: Project Engineer
Functional Role:Design Engineer,Pusyst simulation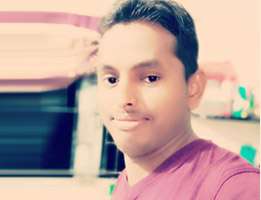 Sanjay Kumar
Operation And maintenance
Shakraji Thakor
Function: Support – Office, Logistics, O & M, Godown